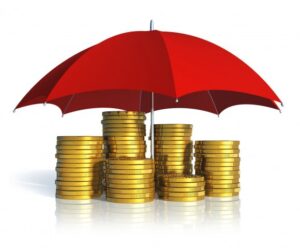 Income Protection- to secure your ability to work.

Social benefits will not fund your complete lifestyle.

The average "Erwerbsminderungsrente" in 2020 was just €882 per month.

The occupational disability insurance

secures your current income level and profession.

Basic skills insurance can be an alternative since fewer health questions are asked.

Accident insurance is a good addition, but it can not replace proper income protection.

Dread disease insurance covers specific events, and you get a lump sum payment.
Income Protection is an extremely important subject. Unless you are living from existing assets such as stock dividends or rental income and you and your family depend on income generated through your job, it might be a good idea to secure this source of income – to secure your ability to work. 
Living in Germany gives you a lot of peace of mind, knowing that you have quite decent coverage in case you get sick. However, you shouldn't overestimate the amounts you'll receive as well as underestimate the chances of you depending on social security or private solutions that kick in case you do get sick and can't work anymore. 
What can you expect from the government?
Living in Germany gives you quite a bit of financial security. Nobody has to worry to suffer from starvation, however, the social benefits won't fund your complete lifestyle. So unless you are living a frugal life, you won't be able to maintain your previous way of living and will be forced to take a big pay cut. 
Depending on your remaining ability to work, you can expect different levels of social security.
It is important to understand that you generally have to qualify for coverage and might end up getting nothing, while a private plan would easily be paying already. 
"Erwerbsminderungsrente" 
The best way to describe this coverage is general work disability. Your previous job is completely secondary. All that counts is your general ability to work. This can be absolutely anything and might be something you don't want to do or something that pays far less than your previous job. 
There are two levels of general work disability. In case you can only work 3-6h a day, you might be entitled to receive payments from the "teilweise Erwebsminderungsrente". In case you can only work under 3h a day or in case you can work between 3-6h a day, but are unable to find a job, you are entitled to the "volle Erwebsminderungsrente". 
You will have had to contribute to the statutory pension for at least 5 years in total and within the last 5 years, you had to have been contributing for at least 3 years. If either one of these requirements is not met, you won't receive anything. 
The average "Erwerbsminderungsrente" in 2020 was just €882 per month.
Private options to protect your income
Berufsunfähigkeitsversicherung (Occupational Disability Insurance)
Without a doubt, the best way to secure your income. The occupational disability insurance secures your current income level, profession, and social status. You receive the monthly agreed amount in case you are expected to be unable to work in your current job due to illness, accident, or disability-related for at least 6 months for more than 50% of your current capacity. 
In order to sign up for a plan, you will need to answer health-related questions – generally covering and regarding any treatments or complications you had within the last 3-5 years. For more severe illnesses that required surgery or hospital visits or are related to psychological dysfunctions, the timeframe might range up to 10 years into the past. It is crucial to answer these questions truthfully because the provider can refuse payments in case they find out the application wasn't filled out honestly.
It is absolutely okay to have health-related problems – each provider has different criteria, and we will most likely be able to get coverage for you without any restrictions. There are three ways an insurance company can deal with existing illnesses: 1) they exclude the illness 2) they charge extra and include it 3) they deny coverage. Our team of experts will do their best to get the best deal for you. 
If you are interested you can get a quote with our independent comparison calculator: 
We recommend the following details:
Coverage until age 67 
Securing 80% of your current net income 
Include "abstrakte Verweisung" 
Optional: "AU-Klausel" (not required, but a nice add-on) 
Grundfähigkeitenversicherung (Basic skills insurance) 
Some jobs might be a bit pricey in the occupational disability insurance, or some illnesses may cause one to be rejected. Basic skills insurance can be a good alternative since typically fewer health questions are asked and more illnesses are insurable. In addition to that, it is cheaper in most cases compared to occupational disability insurance. Many people believe it is a more suitable option for people doing physical work (e.g. construction workers). We disagree with this due to the hurdles that have to be reached before a basic skill is lost according to the terms and conditions of the provider.

So what exactly are these basic skills and when are they lost?
A basic skill is exactly what it sounds like. Something we all can do without any specific professional skill we had to learn for our job. Walking, carrying, lifting, seeing, hearing and a few more skills are covered – some providers include psychological issues as an add-on and special skills such as driving a car or using public transport. 
One might think that this is perfect for everyone doing physical work, however, if your job requires you to lift 20 kg bags of cement and you can only lift around 10 kg due to an accident or muscle infection you most likely won't get any payment. The hurdle is oftentimes set very high. In the case of lifting, it will be something like: "Being able to lift your stretched out arm to the height of your shoulder" or "Being able to carry a 5 kg heavyweight with a handle attached from a table for 5 meters across a flat surface".

The occupational disability insurance would pay in this case however, as it is job specific. 
Unfallversicherung (Accident Insurance)
Accident insurance can be seen as a good addition, but it can't replace proper income protection. Only around 8-10% of all cases where people lose the ability to work go back to accidents. Including a monthly accident pension within accident insurance is therefore not ideal and oftentimes quite expensive for what you end up getting. Accident insurance can however be used to receive a lump sum payment that can be used to cover the high initial costs that you might be facing. These could be buying a disabled car or remodeling the house, so it is suitable for handicapped people.
Accidents are defined as an event in which a force coming suddenly from the outside has a damaging impact on a person. Some insurances include food poisoning and vaccine damages. 
Schwere Krankheiten Versicherung (Dread Disease) 
Dread disease insurance can be compared to accident insurance as it only covers specific events and you get a lump sum payment. A monthly pension can not be included. Most diseases covered in a dread disease also allow you to claim payments from occupational disability insurance – cancer is the best example.